YET6956-V3.0 WIFI to RF Converter
2022-10-20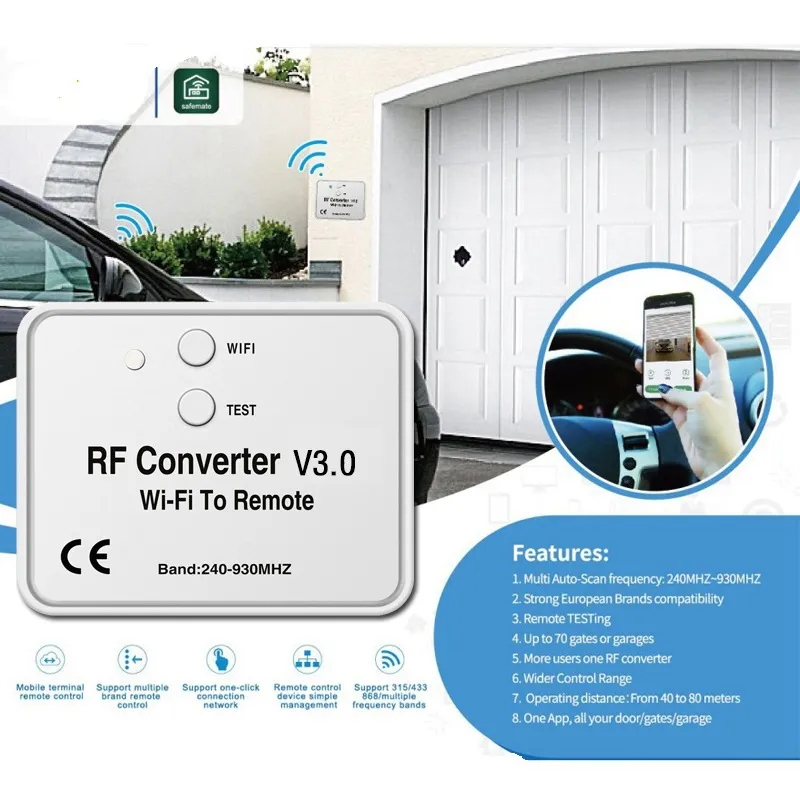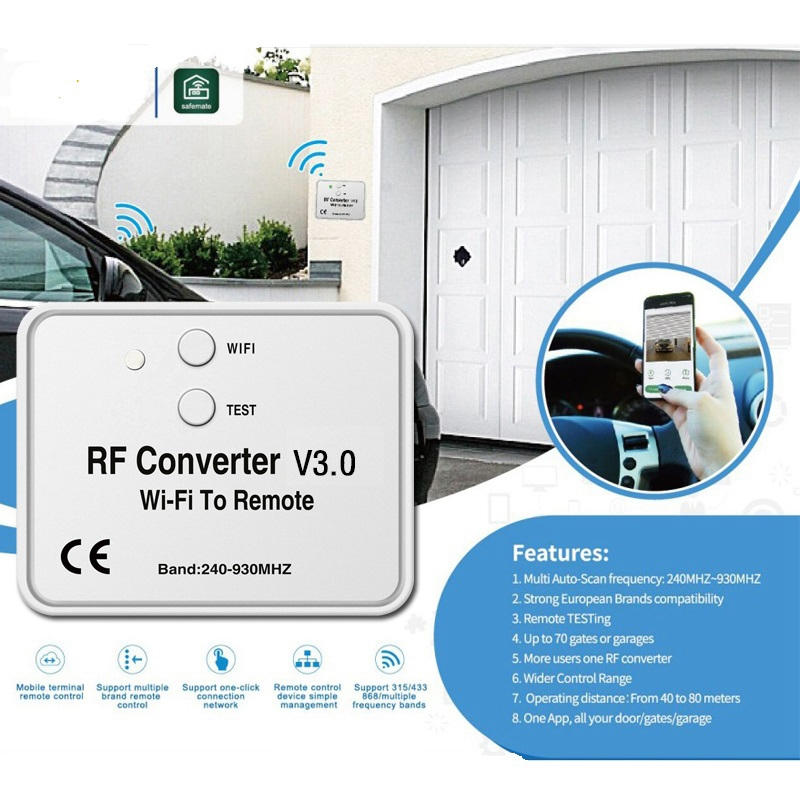 YET6956-V3.0 is a WIFI controller
.
It connects to the Internet through wireless WIFI signals, and uses the 
mobile phone APP (SAFEMATE)
 to achieve various remote controls.
This product can quickly learn the remote controls of traditional RF control devices, such as the 
remote controls of curtains, lights, doors or security devices, and wireless
ly
 control
 the relevant RF devices by transmitting the same RF signal.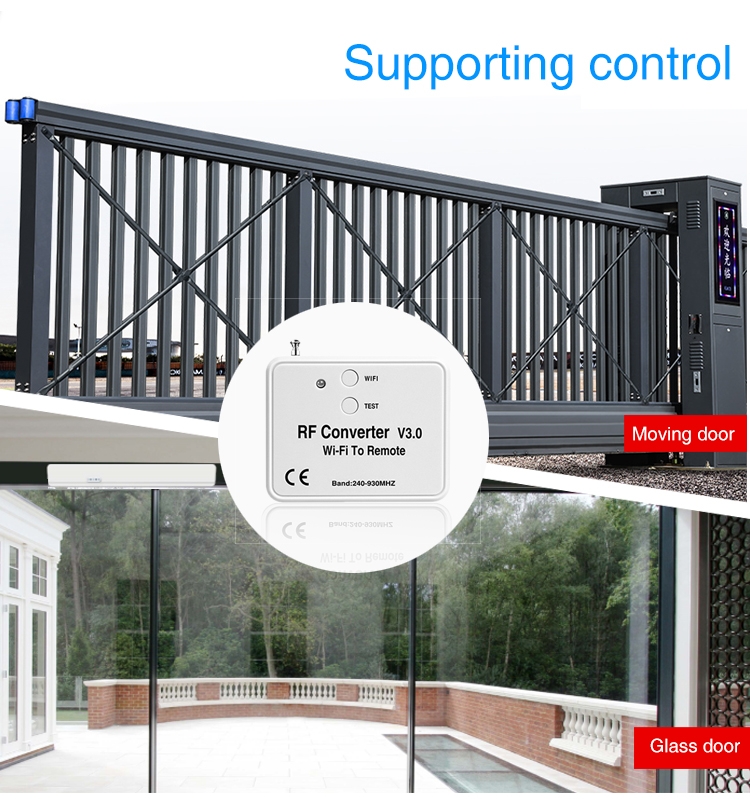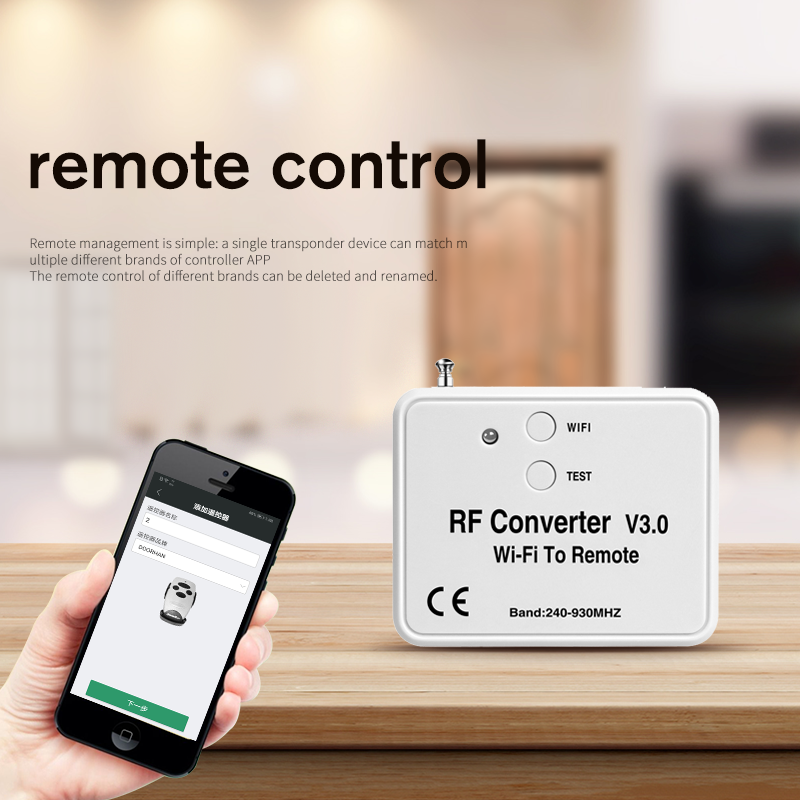 FEATURES:
Multi Auto-San frequency: 240MHZ~930MHZ




Strong European Brand compatibility




Support fixed code/learning code

 

(such as the chip : PT2260, PT2262, PT2264, EV1527 etc.) and most European brands rolling code ( BFT,

 

Nice, Beninica, CAME, Doorhan, FAAC, KEY...)

Remote Testing




Press the test button and then remote control button to test whether you device can work or not (all within 30s): if OK, 3 beep-beep-beep

;

 if not

,

1 long beep.

Up to 70 gates or garages




Max 50 brands remote control in the compatible list & max 20 buttons/keys copy

,

Total 70 gates or garages

.

More users one RF converter




Multiple people can use the same RF converter. Replace all your remote controls.

 

Now one master account and 9 sub-account, up to 10 users

.

Quick Learning




After adding RF converter to IOS/Android Add, you can learning 240-930MHz R

F

 remote control to the YET6956 RF converter on App quickly.

Wider Control Range




To control the RF device with RF remote control, you have to stay indoors.

 

YET6956 RF converter helps to switch the signal, allowing you to control the RF devices from anywhere at any time.

Operating distance




From 40 to 80 meters