YET402PC-WFR Long Range 2-channel rf Wireless Receiver Garage Door Remote Control
Home
News
Product news
YET402PC-WFR Long Range 2-channel rf Wireless Receiver Garage Door Remote Control
YET402PC-WFR Long Range 2-channel rf Wireless Receiver Garage Door Remote Control
2023-09-04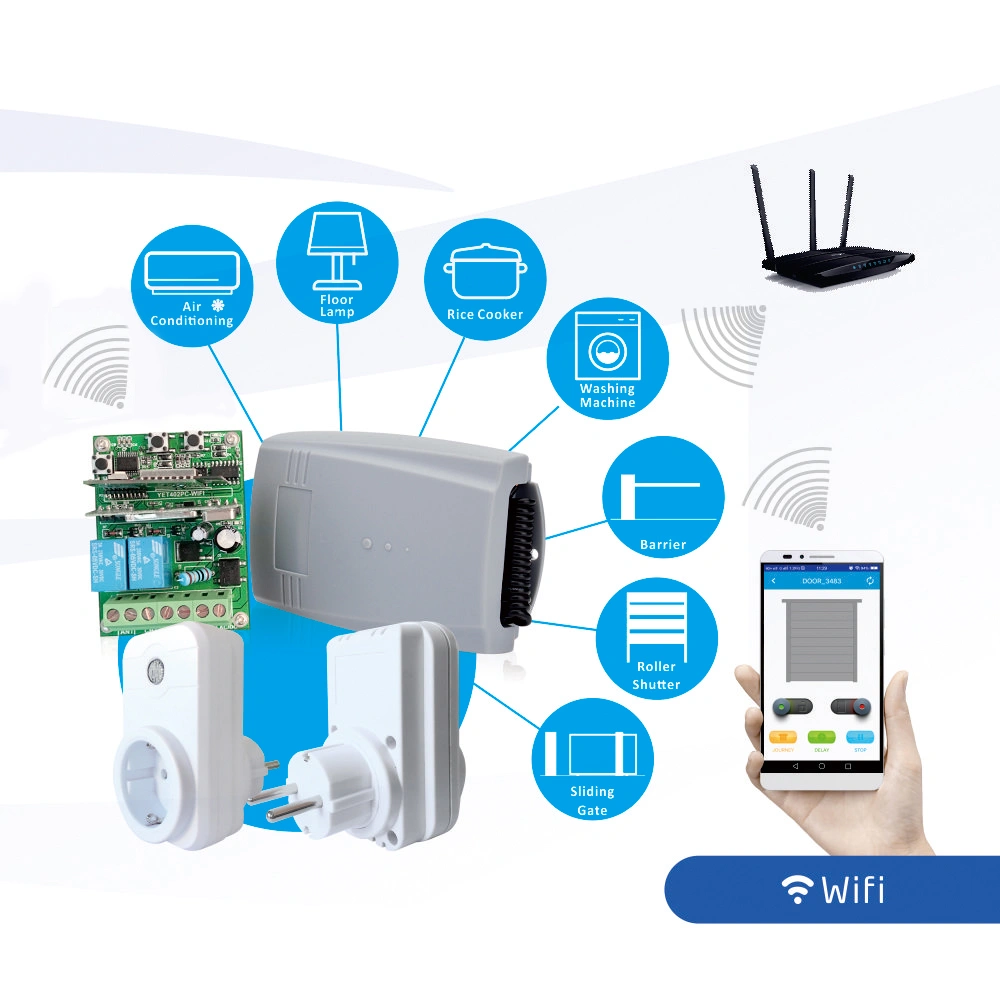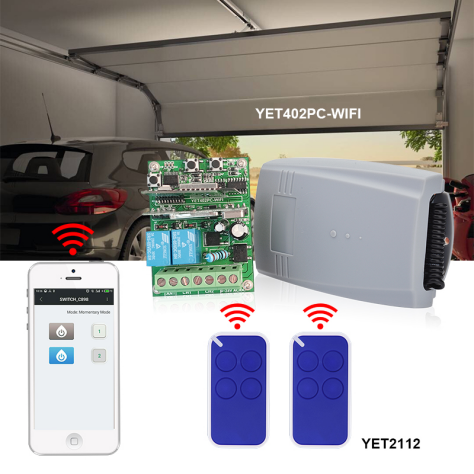 1、Universal external receiver(Mobile+ tramsitter)
2、Working voltage: DC9~24V
3、Frequency: 433.92MHz & 2.4G
4、Working mode: momenatry
5、Memory: 400 buttons
6、Range:≧100 m (open area)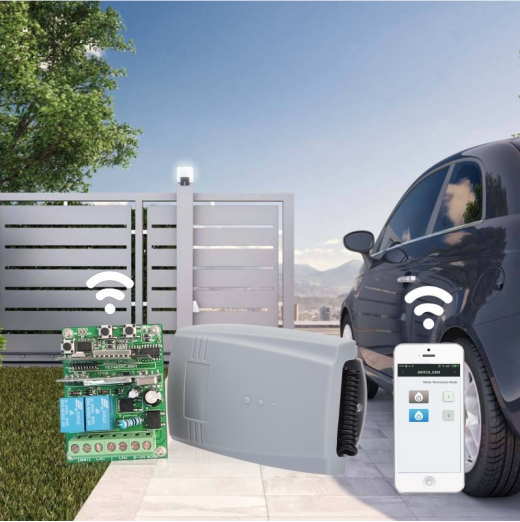 Product features
l Supporting Wi-Fi intranet or extranet connection: It can be used as a single product or networking [Multi-product] to be controlled.
l Supporting Smart Link network technology: Network configuration is simple and convenient.
l Wireless 315mhz or 433mhz optional.
l Supporting various remote control on the market, including fixed code(2262, 2260, 2264, 5326, M1E, M5E etc), learning code(1527, 2240, 6P20B, 6P20D etc), rolling code(HCS301, HCS300, HCS200, HCS201, HCS100, HCS101 etc) and part of brand remote control(CAME).
Note: It will not be learned or controlled if all the dip switch of the fixed code remote control which is with 2260/2262/2264 or 5326 chip are put in the middle position.
l With high security, large memory, stable performance, low power consumption.
l Install easily: Plug and play, use easily, safe and reliable.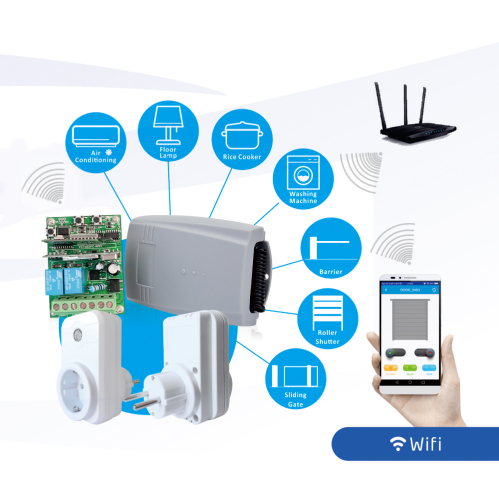 Remote control

:
Ø Remote control learning:
u Press "learning button" on the receiver,or click "learning channel" in the APP "special function setting interface", .release it until the LED light flickers. When receivers in learning status, press the button of remote control which is used to control that receiver. When LED of receiver flickers 5 times and then lights off, it shows learning successfully. Learning button 1 on the receiver coresponds to relay 1, while learning
button 2 coresponds to relay 2.
Ø Control by remote control:
u This receiver just has momentary function (When press the button, receiver power on, while release it, the receiver power off).
Ø Code clear:3 / 6
u Continuously press the learning button on receiver until the LED light off (more than 5s)
YET402PC-V2.0 is one of our best product in international market with competitive price ,Good customer feedback and high re-purchase,quality quarantee.
Timing:
For producing: often 2-5 working days when received the payment.
For delivery: we often use international express agent, i.e UPS/DHL/FedEx and about 7-15 days for transport.
We also support customization in small quantity.
Hope to grow and make money with you.
If you want to know more pls let me know.
Your purchasing consultant Ada
Web: www.szyet.com  |  E-mail: sales07@cyalarm.com
Phone/Wechat/Skype/WhatsApp: +86-18038019363