WIFI to RF Converter
2023-05-22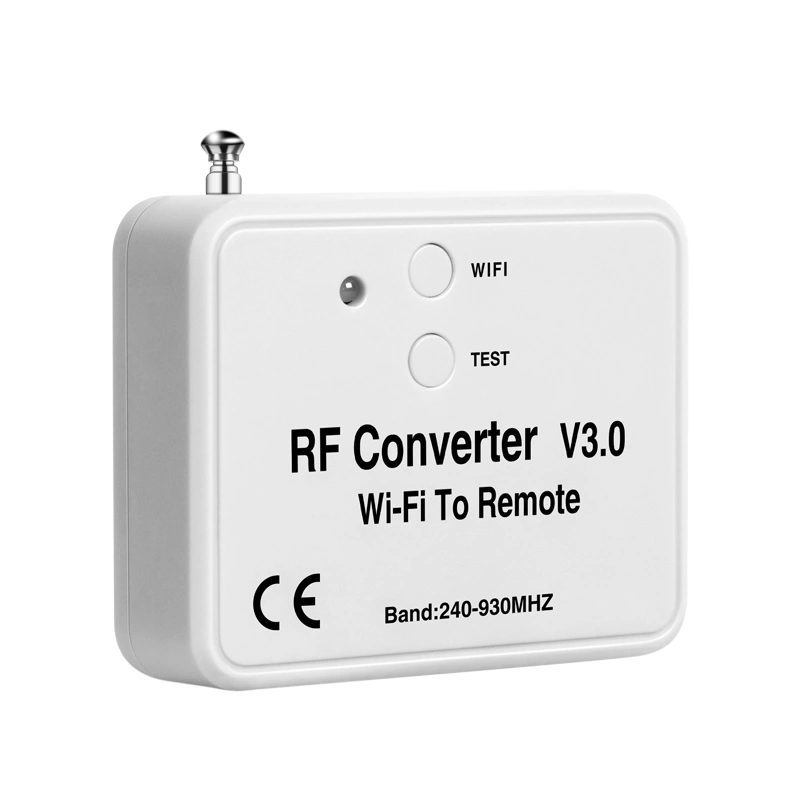 Today recommend that our best selling items--YET6956 WIFI to RF converter. This products with strong function. Its very useful in our daliy life.
Product Features as following:
The device supports multiple brands of remote control,and generates rem

ote

 control directly through the APP brand selection list. Unknown brands can identify and add brand remote control through custom methods.

The device supports copy universal fixed code and learning code to generate remote control.

Support SUB-1G multi-frequency(240MHZ~930MHZ), With antenna.

Support one-button identification: whether the customer's remote control frequency and code type,products support.

Remote control: The mobile terminal can remotely control the remote control device.

Support one-click connection network.

Remote management is simple: One converter device can match various controllers

 

with different brands, and theAPP can delete and rename different brands of remote controllers.

Support for power-off memory function.
The App called ''Safemate'', you can search on your app store or scan our QR code to download it. After register your phone number and add the device.The put the remote you wanna add/delete on it and set the name you want. You can control it by your mobile. You also can creat the sub-account to your friend or family. They can control by their mobile also. That is very convenience and useful in our daliy life. What do you think?
There are two button on the products,WIFI and TEST button.
Short light touch button Wi-Fi three times to enter the network access status ( the green indicator flashes quickly ) Indicator light (connect internet / power / operation status indicator )
TEST button ( turn on recognition if need to add a remote control to support )
This products are use in many area(Application: sliding door,rolling door,led light,automation,boom barrier,etc)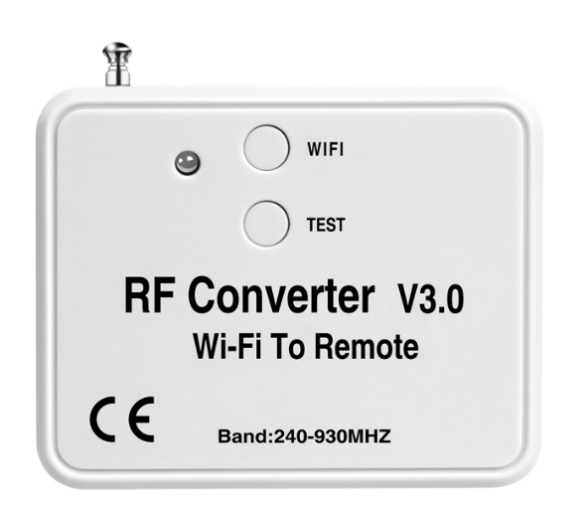 Here is the Alibaba link:
//www.alibaba.com/product-detail/Wide-Frequency-240-930Mhz-DC5V-Long_62387798861.html?spm=a2747.manage.0.0.2aa471d2JUDh93