One channel intelligent wifi + rf receiver compatible with Tuya APP
One channel intelligent wifi + rf receiver compatible with Tuya APP
2022-10-21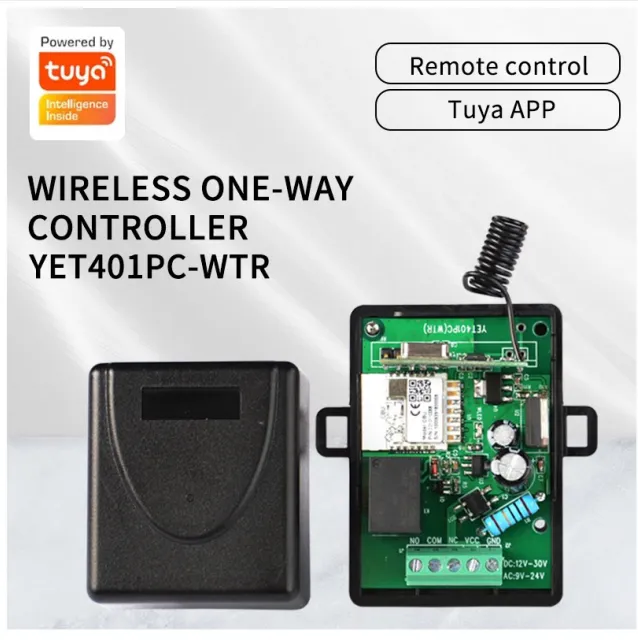 – product overview

YET401PC-WTR(wireless intelligent 1-Channel receiver ) is a dual-system controller integrating with RF 433mhz and WIFI  rf receiver compatible with Tuya APP, the product interface output is two-way relays switch's signal, which can achieve forward and reverse rotation of motor,and also achieve on and offff conversion of the switch as well as control requirements of various special equipment.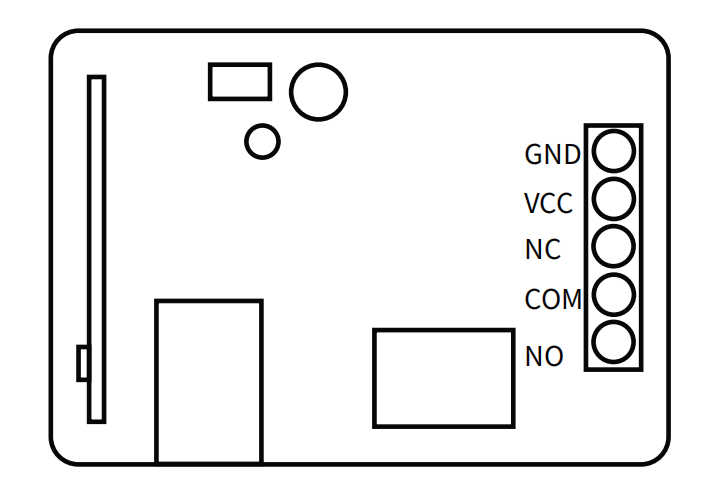 rf receiver compatible with Tuya APP main specifications data
Working voltage:AC: 9~24V DC: 12~24V
Contact current:<20A@14VDC
Wlan Standard: IEEE802.11b/g/n
Working Frequency:2.4G ~2.5G(2400M ~ 2483.5M)Hz/433Mhz
Encryption type: WEP/TKIP/AES
Security regime: WPA/WPA2
Receiving Sensitivity:
802.11 b: -91 dbm (11 Mbps)
802.11 g: -75 dbm (54 Mbps)
433 : -109 dbm
Static current: <100mA
Working environment: -20℃~ +80℃
Storage environment: -40℃~ +70℃
Remote Control Capacity: <30
Outputs mode: Momentary\inter-locking\ self-latching
(Momentary mode working in a settable timing control)
Decoder type:learning code 1527
Product dimension: 62*58.5*30.5mm
 

– product usage
Mainly used in electric doors and windows, lifting equipment, gateways, barrier, elevators, industrial control,security industries and other fields.
– product features
Support Tuya APP network connection,allow to control via mobile phone
Support 433.92Mhz radio frequency communication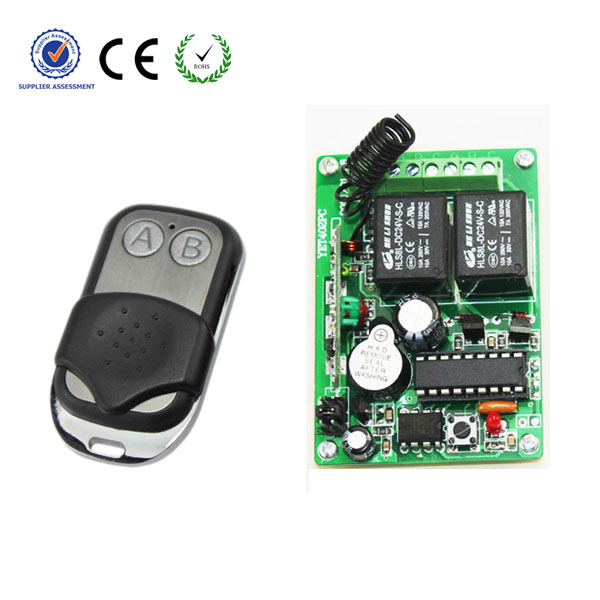 – Wiring Diagram
Remote control manufacture YET was established in 2005,and having over 200 workers now.
YET 's products including wireless transmitter and receiver system , wireless motor controlling system , wireless smart home control system , home security alarm system. And china RF remote control manufacyurer?YET all products can be used in the accessories of electric screen, Electric-drive airer, electric door and window , smart home system , smart home alarm system and so on .
China RF remote control?manufacturer?YET?accept OEM and ODM to meet all customer's request.A high-tech company who specialized in the research , production , selling and service of security products. With over 10 years experience of wireless remote system of automatic door, window and smart home control system, remote control manyfacturer YET to be the first brand in this field.