Dual samart receiving controller for garage door opener YET402WFR-V2.0
Dual samart receiving controller for garage door opener YET402WFR-V2.0
2023-02-24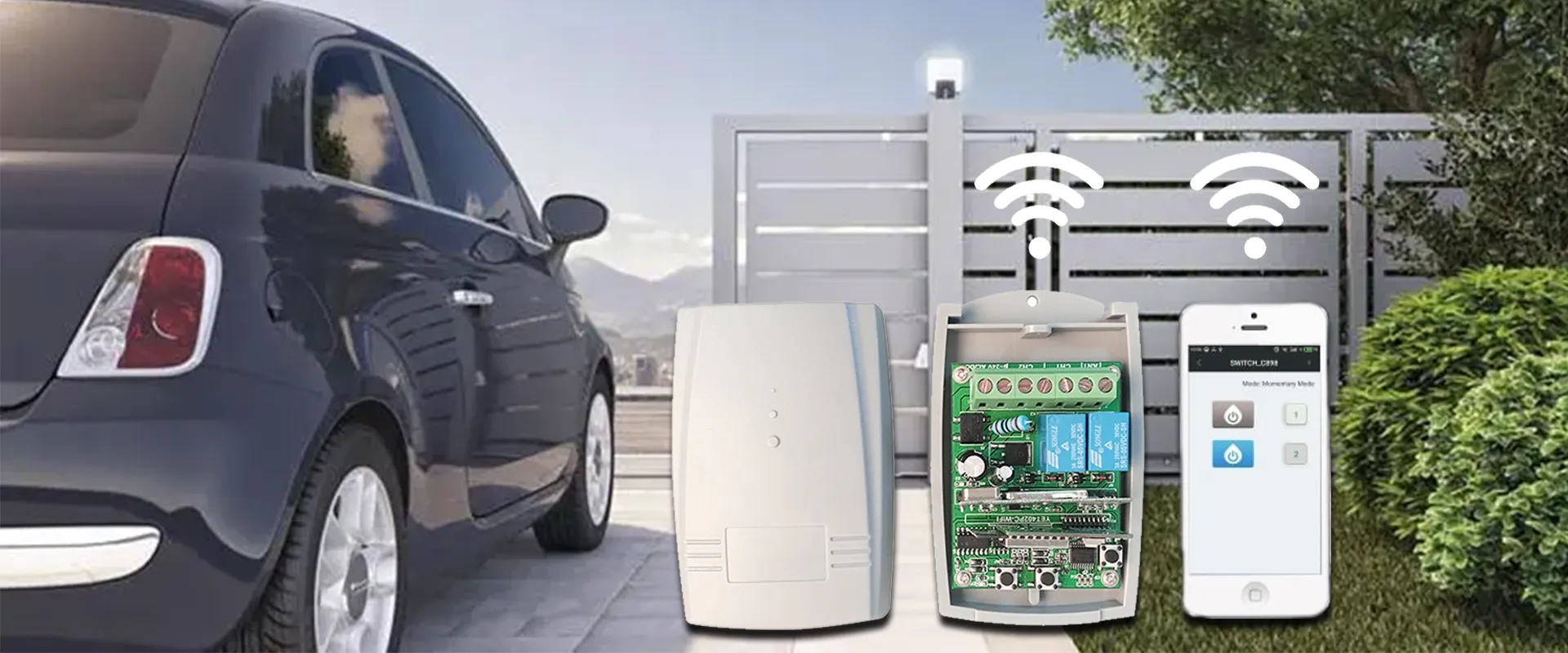 Product Features:
Input voltage :AC/DC9~AC/DC30V
Frequency:433mhz or 315mhz optional
Contact current : <3A
Wireless standard : IEEE802.11b/g/n
Working frequency : 2.4G ~2.5G(2400M ~2483.5M)Hz/433/315
Receiving sensitivity : 802.11 b: -91 dbm (11 Mbps)
Static current : <300mA
Capacity :<400
Encode chip type:Fixed code (2262,2260,2264,5326,M1E,M5E and so on ),Learning code (1527,2240,6P20B,6P20D and so on),Rolling code (HCS301,HCS300,HCS200,HCS21,HCS100,HCS101 etc)and part of brand remote control (CAME)
Size:94*60*28.5mm
App name:Safemate.(Users can search keywords Yaoertai or Safemate through Google Play, then download the latest version Safemate and install the App following the instructions.)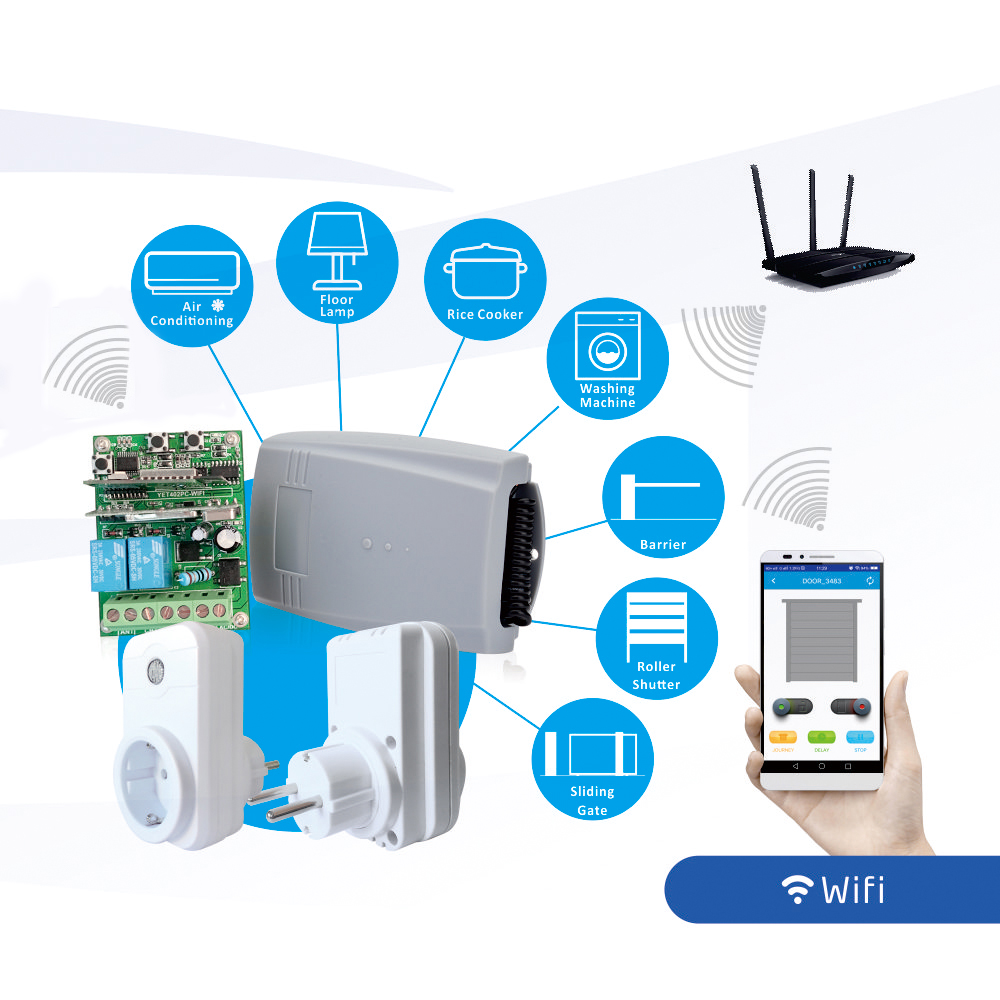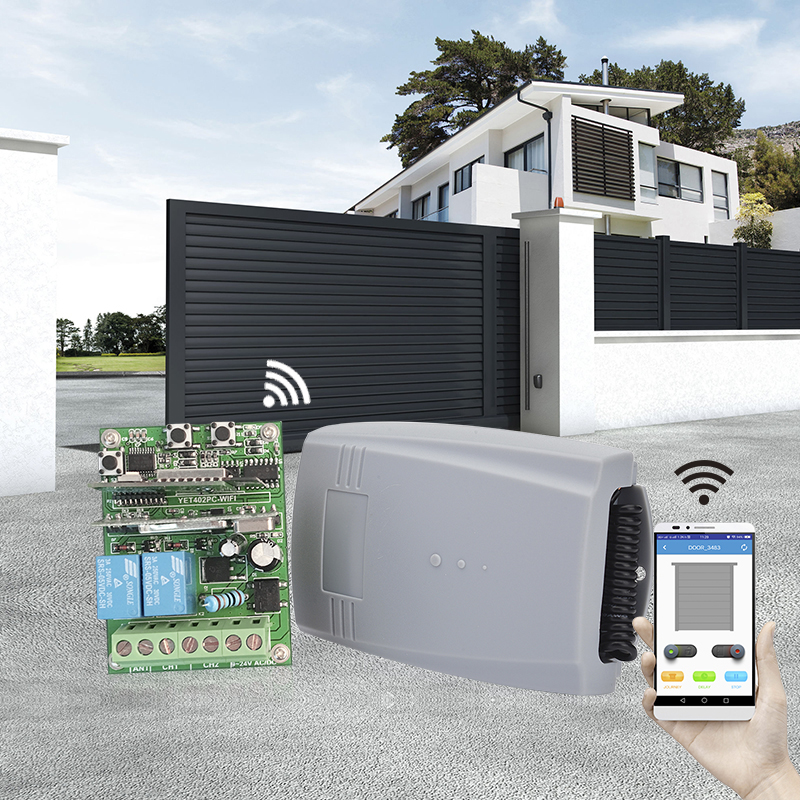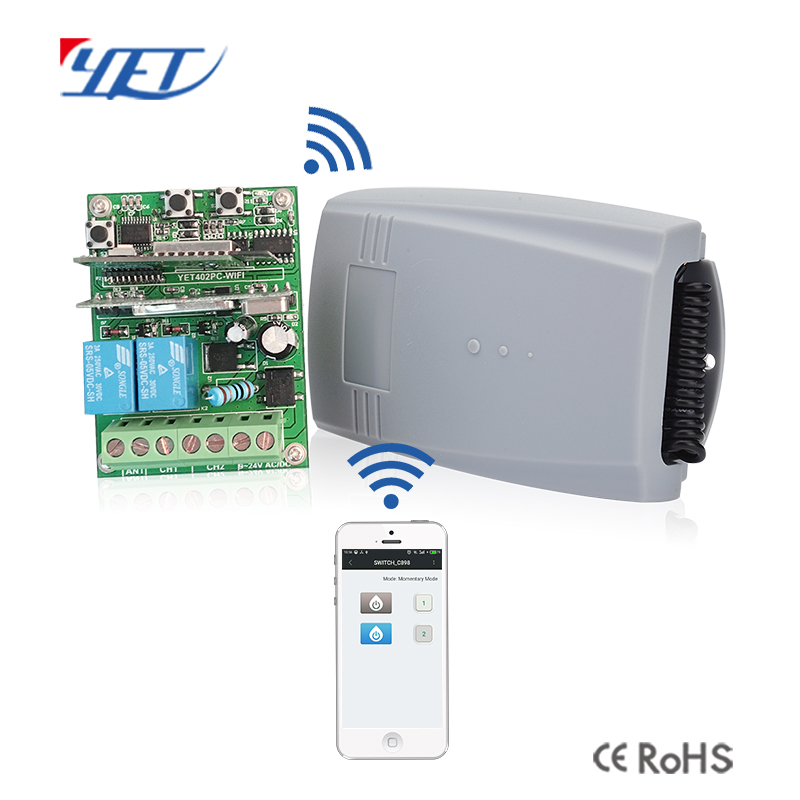 Mode setting:
This controller has two working modes, momentary(the relay is closed when the key is pressed, and it release to disconnected) and the latching mode (the state is switched every
time the button is pressed). Mode switch can be set by Dail switch 1 (when Dail switch 2 is valid in OFF state) or by APP (when Dail switch 2 is valid in ON state).
Note:This receiver just has momentary function (When press the button, receiver power on, while release it, the receiver power off).
Press "learning button" on the receiver,or click "learning channel" in the APP "special function setting interface", .release it until the LED light flickers. When receivers in learning status, press the button of remote control which is used to control that receiver. When LED of receiver flickers 5 times and then lights off, it shows learning successfully. Learning button 1 on the receiver coresponds to relay 1, while learning button 2 coresponds to relay 2.