Dual wireless DC/AC9-24V controller YET894PC-2
Dual wireless DC/AC9-24V controller YET894PC-2
2023-04-17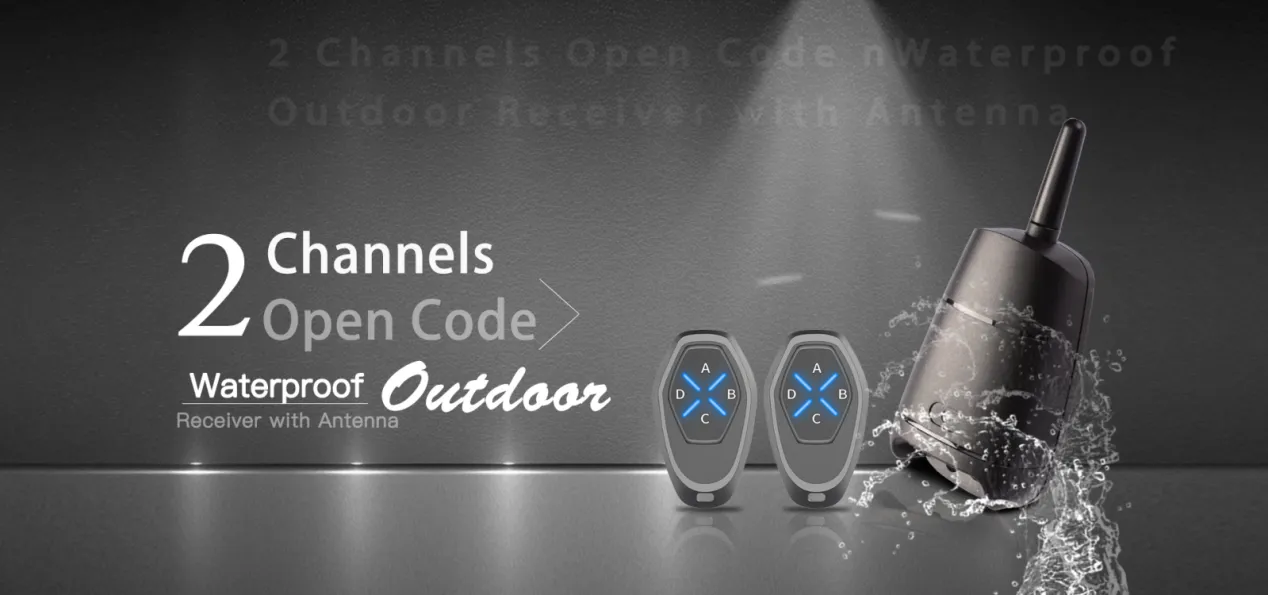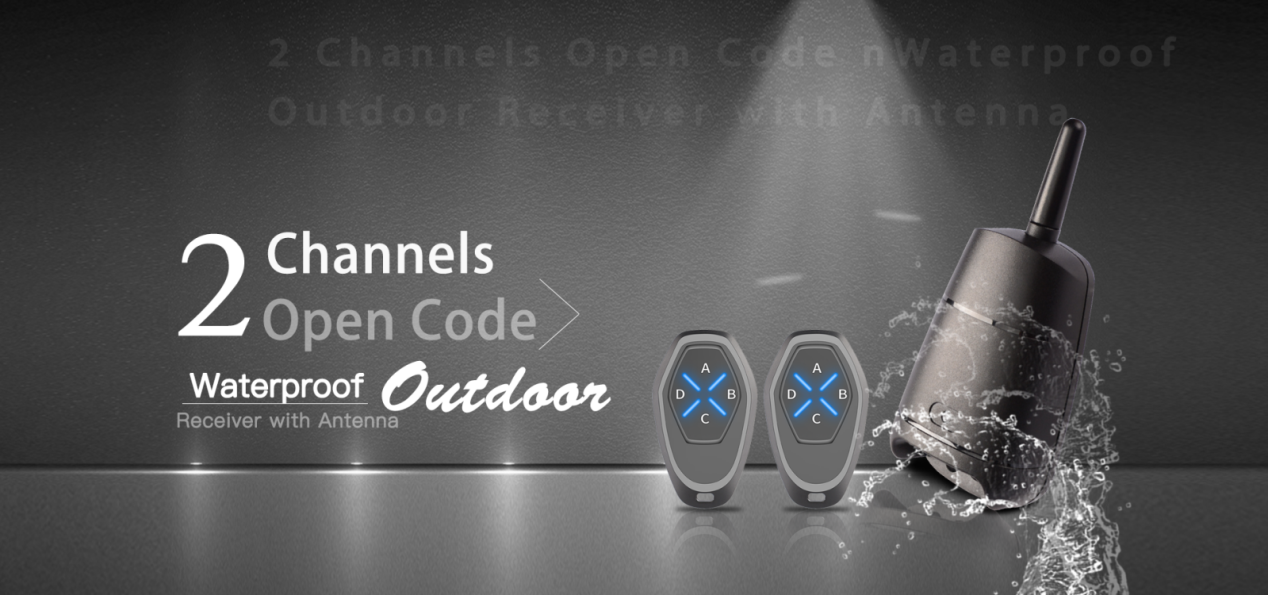 YET894PC-2 is a universal intelligent controller, which can be used with most wireless remote controls in the market, including fixed codes (2262, 2260, 2264, 5326, M1E, M5E, etc.), learning codes (1527, 2240, 6P20B , 6P20D, etc.), rolling codes (HCS301, HCS300, HCS200, HCS201, HCS100, HCS101, etc.) and some customized remote controls (CAME, etc.)
YET894 is our new shape 2 channels big memory receiver . It is a waterproof design and it reaches IP54.YET894 is a universal dual receiver, which accept 9-24 voltage,it is also an open code receiver.It has an antenna which makes its control distance more than 100 meters in open space.The controls distance will meet your daily wanting.This receiver has momentary mode and toggle mode for your option. Each relay can be set two modes, for example,the Channel 1 can be set Momentary mode and Toggle mode.
Next, some parameters for YET894.
Main Specifications
1、Operating Voltage:DC/AC 9~24V
2、Static working current:≤7mA
3、Operating temperature:-40℃ - +80℃
4、Receiving sensitivity:≥-80dBm
5、working frequency:433.92MHz
6、contact current:≤5A
7、The number of remote control keys that can be learned:200pcs
8、Size:48mmⅹ35mmⅹ16mm
Clear saved information
Clear/Delete a single specified remote:
Press the delete button on the controller for about 3 seconds , the LED light will bright, press the remote control to be cleared at this time, the LED light will flash 3 times , indicating that the code has been cleared successfully.
If there is no operation, the LED will automatically turn off after about 15 seconds and exit the single code deleting state.
Clear/Delete all memorized remote:
Press the delete button for about 6 seconds, release the button after the LED flash quickly, the LED turn off after 6 quickly flashes.