Top quality Multi frequency 280 to 868mhz universal remote control duplicator gates remote control door opener
price
$5.40 - $8.00 / piece
Brand Name:YET
Model Number:YET2130 door remote control
Color:Black, Green, Red, Blue
Place of Origin:Guangdong, China
Material:ABS, Plastic, Plastic And Silicone, Metal
Code:Copy Code Optional
Button:4 Buttons remote garage door
Function:universal remote control duplicator
Frequency:multi frequency 280 to 868mhz
Launch distance:50-100meters
Working voltage:DC 12V
Transmission speed:50-60KHz
Frequency windage:±0.2MHz
functions:compatible with fixed code and rolling code
Certificate:CE FCC ROHS
Product name:universal 433mhz garage door remote control duplicator
Battery type:CR2032,3V
Package:colored box
Certification:ce
Product Name

multi frequency 280 to 868mhz door remote control duplicator

Material

ABS and rubber

mostly used frequency in market can work: 300, 306, 310, 315, 315.5, 330, 360, 390, 418, 430.5, 433.42, 433.92, 868.35, 286-361,
284-400,Multi frequencies workable in one,satisfy different clients more requirements,supports almost all countries frequency
range in global world.

Function

universal door remote control cloner for fixed code and rolling code

Package

colored gift box

channels

4 buttons

accessories

Keychain/battery included
Product performance description
Name: multi frequency universal garage door remote control duplicator means it copies and replaces old remote control with wide frequency range from 280mhz to 868mhz
Mostly used frequency in market can work: 300,306,310,315,315.5,330,360,390,418,430.5,
433.433.92,868.35,286-361,284-400,multi frequencies workable in one,satisfy different clients more requirements,supports almost all countries frequency range in global world.
Face to face copy the functions of your original remote by this 4-channel rf remote control duplicator with copy code duplicator
functions and you'll always have a back up.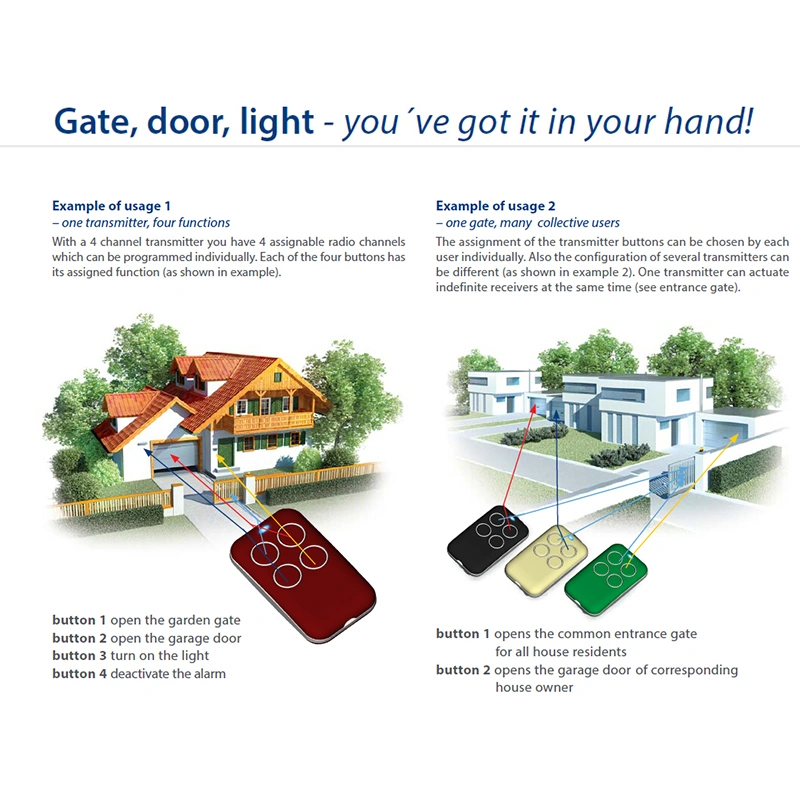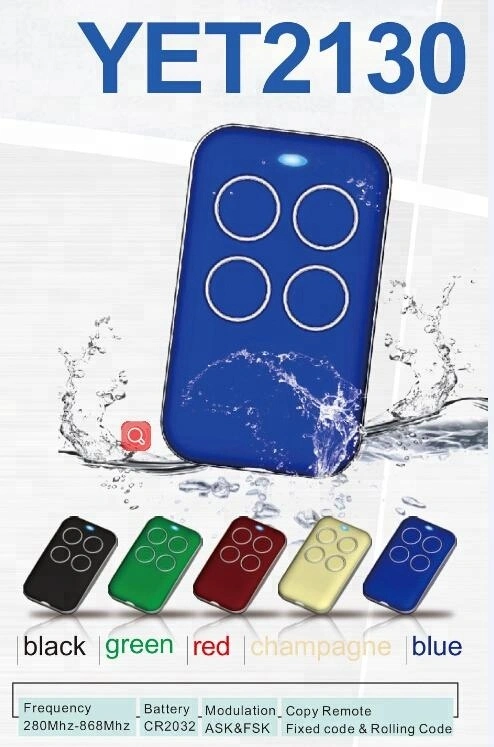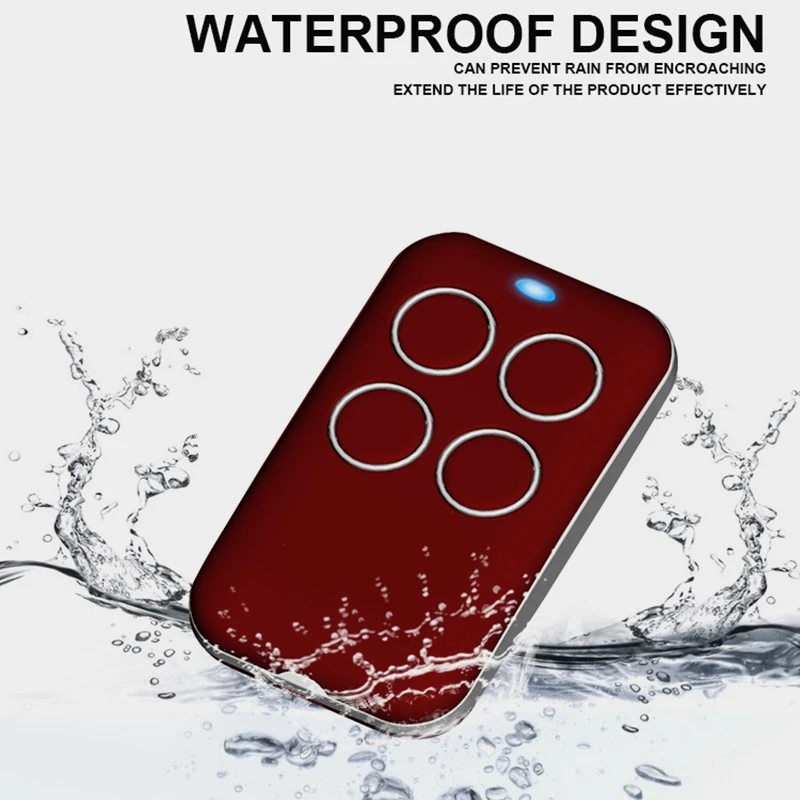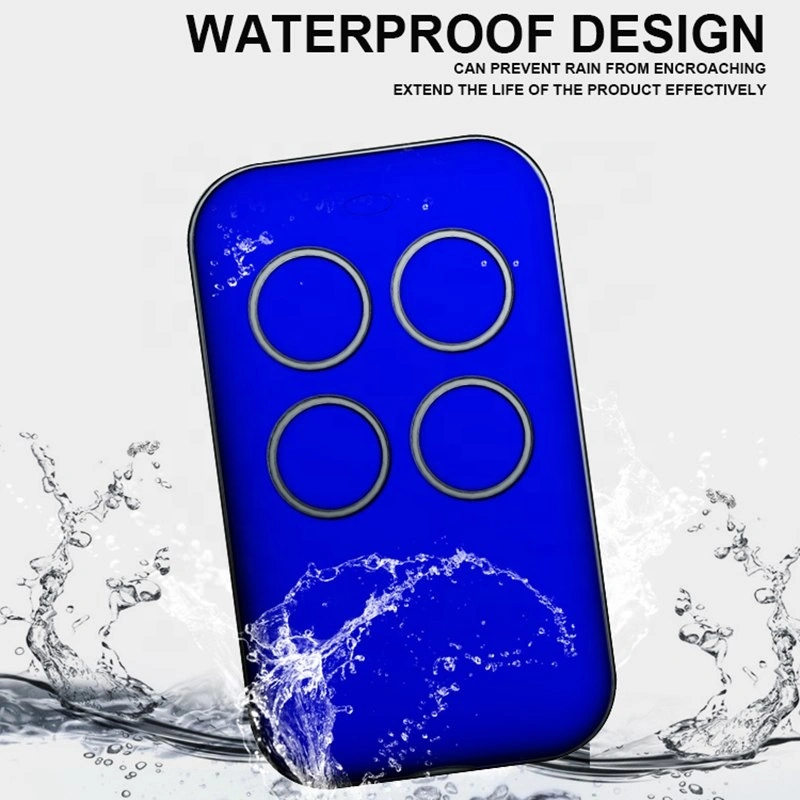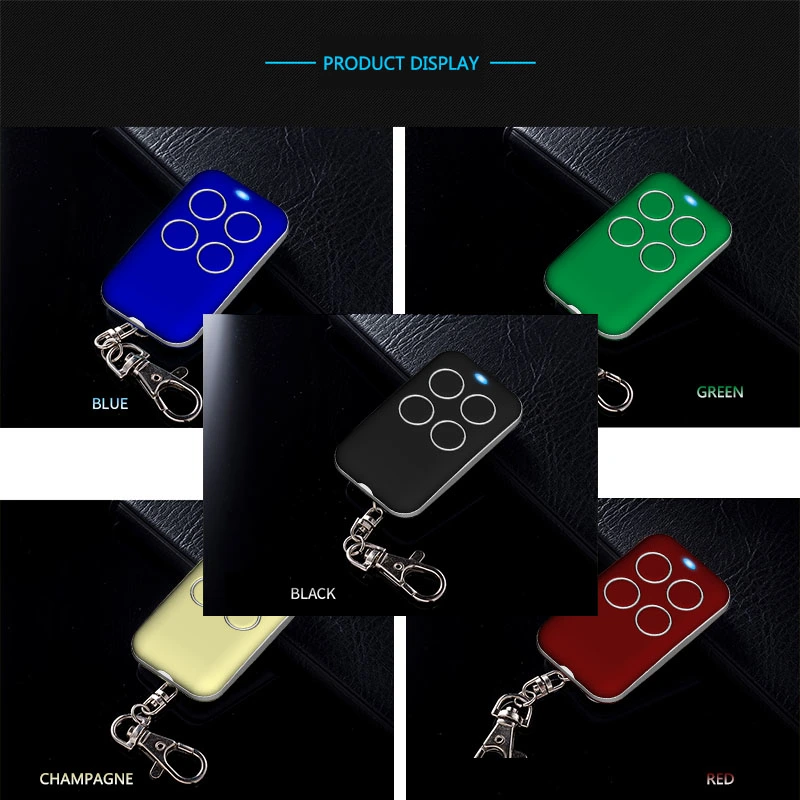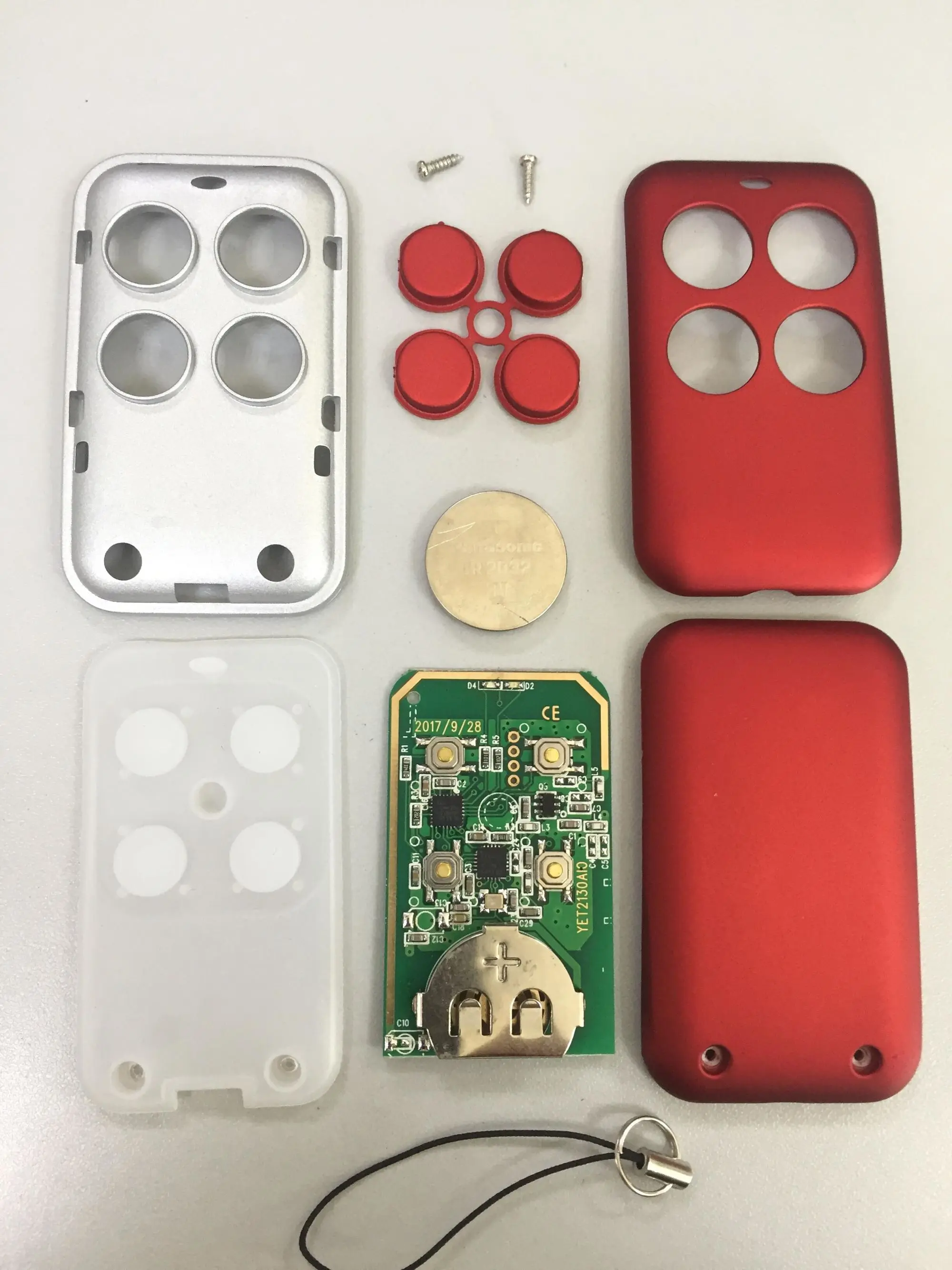 waterproof IP65 smooth design wireless rf remote control transmitter for garage doors,operators accessories,wireless switch keyfob.multi frequency copier 280 - 868mhz remote control duplicator.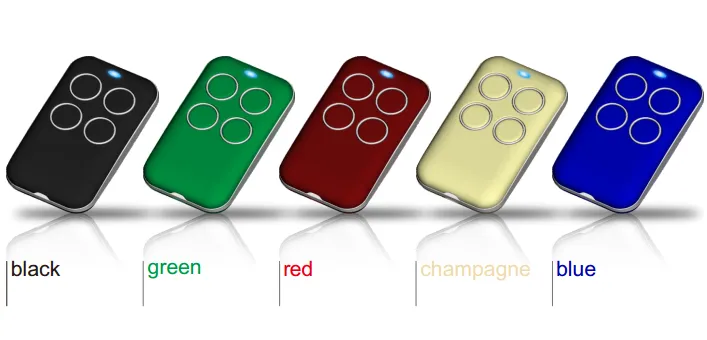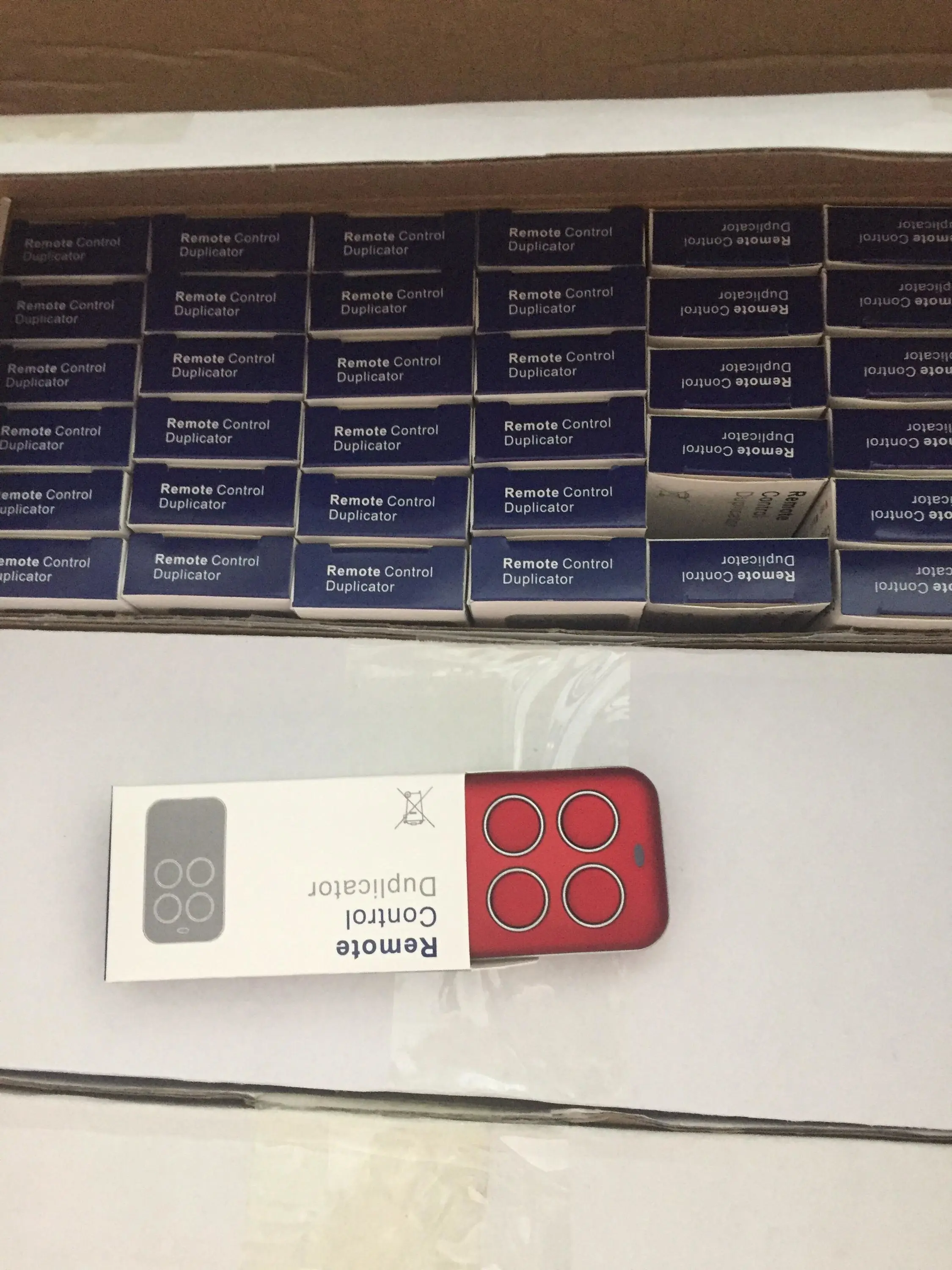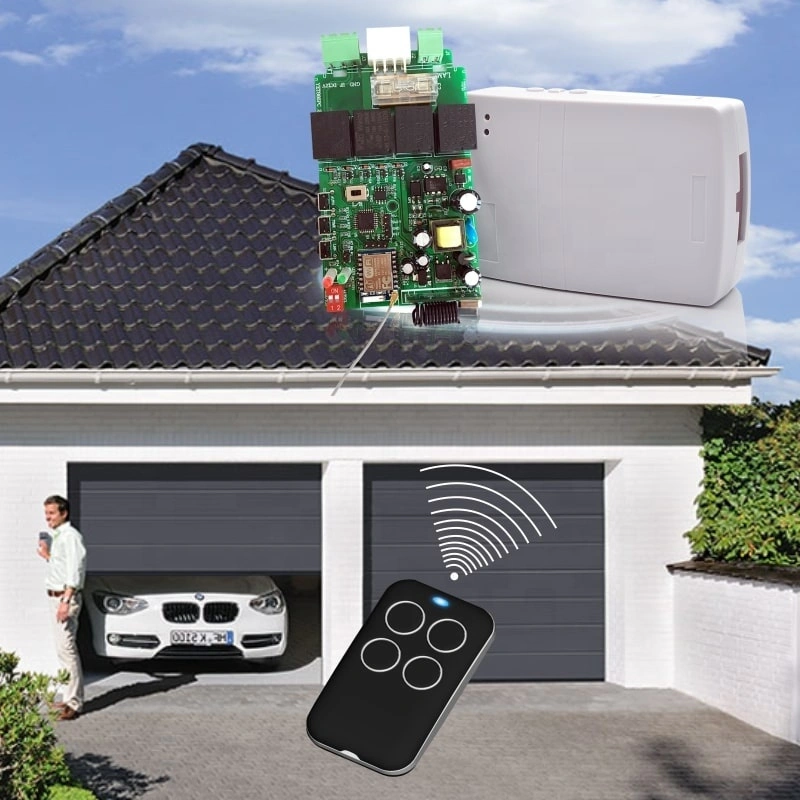 oil-injection on case,multi colors for option
colored box package,user manual included
long range distance up to 100 meters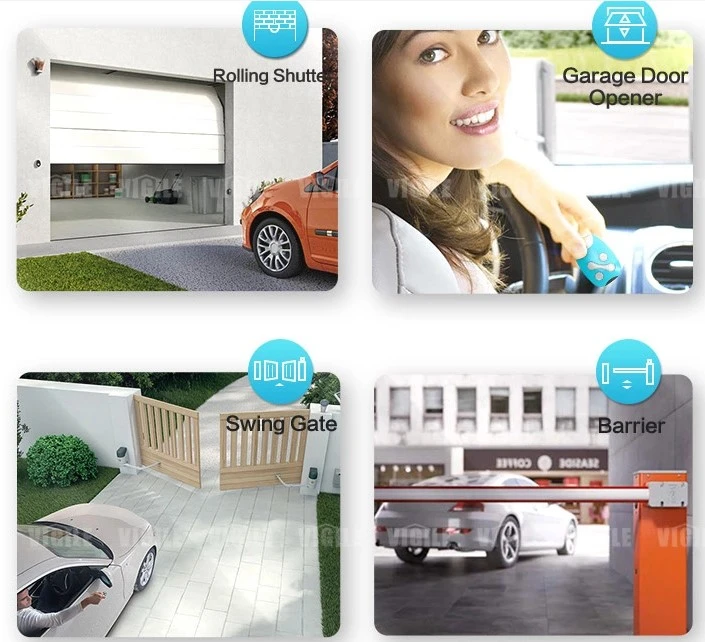 Product usage introduction
wireless rf remote control is widely used in our life,not only seperate garage doors,courtyard swing gates also GSM alarm,lighting in
home,as well as parking system outside.
quick face to face / back to back copy manual
how to copy fixed code control/rolling code remotes?
1.While pressing the button 3 of the remote, press 3 times the button 2.
2. Release both buttons. Now the led of the remote emits a quick flash every 2 sec.
3. Place the original remote control in front of the remote, at about 2-3 cm of distance.
4. Press and retain pressing the button of the original remote control that you want to copy until the remote's led will change frequency of flashing (faster than before), as confirm of the correct copy of the code.
5. While the LED is flashing, press the button where you want to store,the remote code just copied, until the led will turn off.
6.do the same way from step 1 to copy other buttons.
7.The copy has happened with success,verify on the automation the orderly functioning of the new remote control.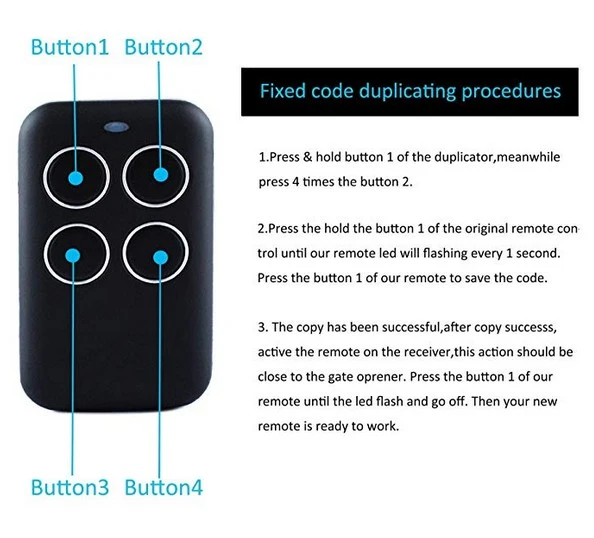 each wireless garage door remote control duplicator packed in single white box by default,per 100 pcs packed in medium white box,500 pcs packed in a master box.
OEM service accepted for logo and package;printing or carving logo are acceptable!
blister or gift box package could be customized,welcome your order!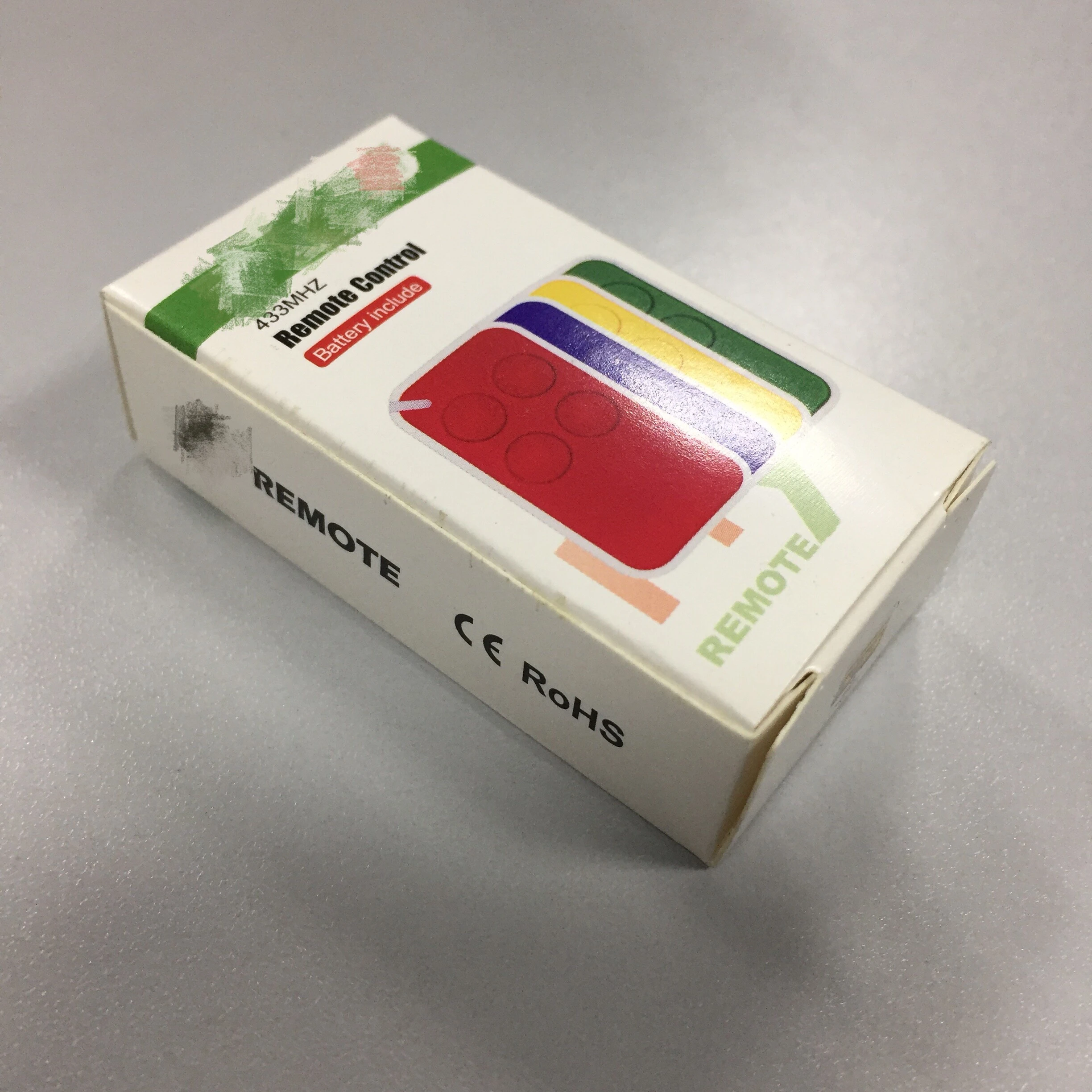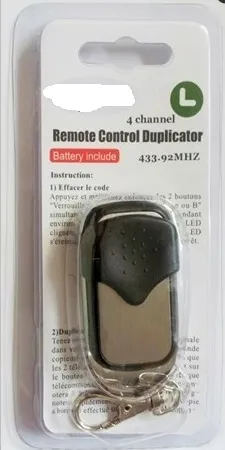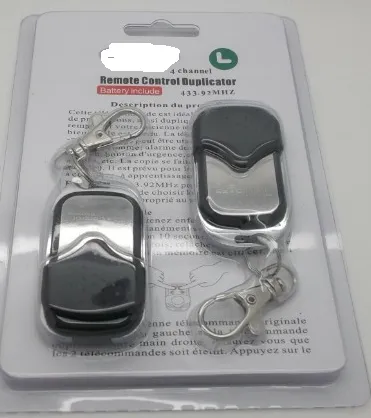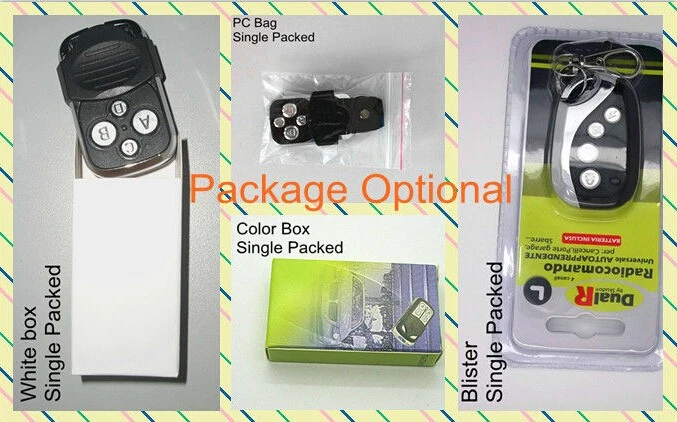 Shenzhen Yaoertai company
is a wholesale company that manufactures good & high quality knitting wear and woven wear, starting from 2005. The company provides the customized products and OEM service. Various new collections and design are coming out each month with the current styles and fabrics. The factory own the proficient skill and updated machine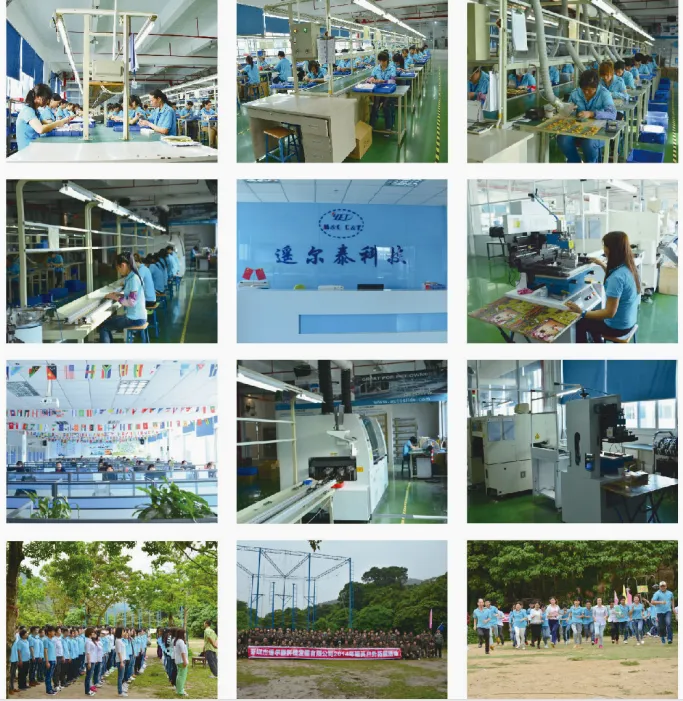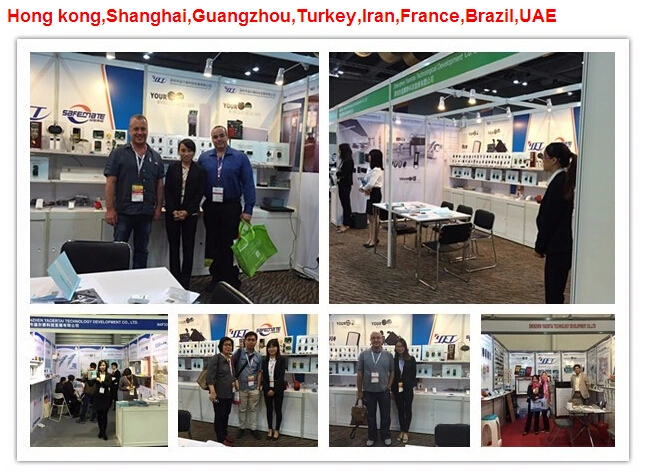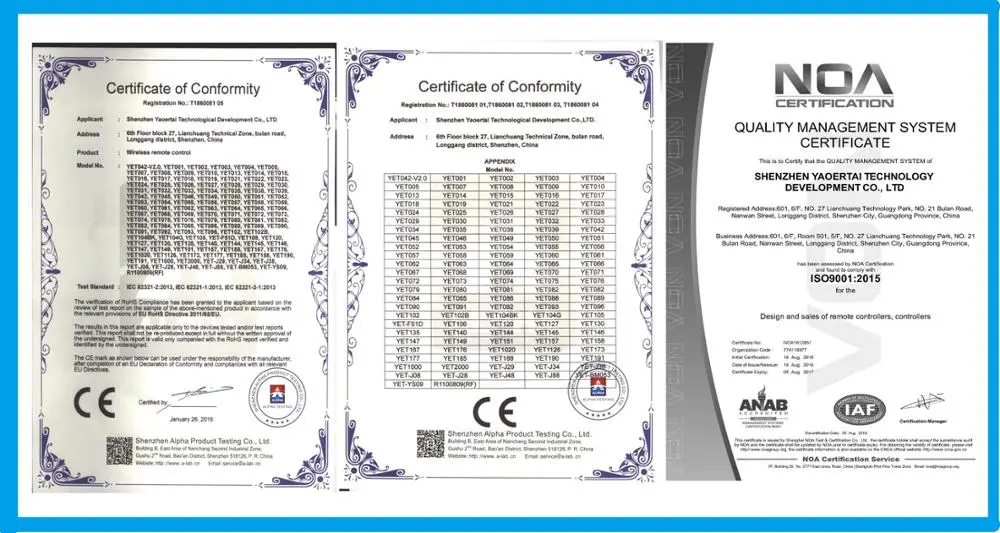 Our Services & Strength
1. professional experience on RF technology since 2005,providing you the best quality and price.
2. high-tech R&D technology-supporting team,easily to communicate and capable to provide ODM/OEM projects.
3. Professional and responsible sales team provide you high-efficiency reply and communication.
1. what functions has this remote control?
-this remote control is an universal remote control replacement for fixed code control and part of rolling code control as a back up,at frequency 433.92mhz or 315mhz or customized as you required.
2. can it copy all remote controls?
-Not for all,only for all fixed code/learning code control and parts of rolling code controls.
3. how to duplicate my remote control?
-face to face copy,press buttons and copy buttons one by one,we have manual or video to show you more details.
4. how long time you can despatch if i make an order?
- samples can be shipped in 3 days;bulk order shipping time for 7 - 15 working days.