All staff of Shenzhen Yaoertai held a celebration of Christmas on a sunny afternoon. We spent a wonderful and warm Saturday in the game and laughter.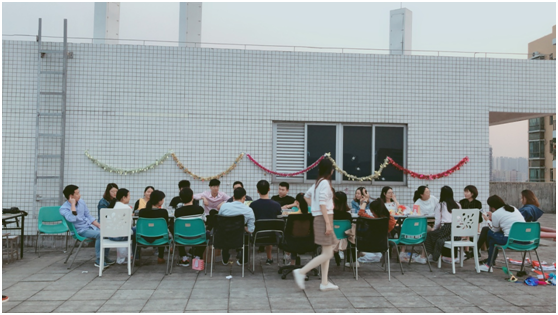 Before the event, each of our colleagues prepared a small gift in advance. Although don't know what gifts?we?will?get, We are full of love for preparing gifts.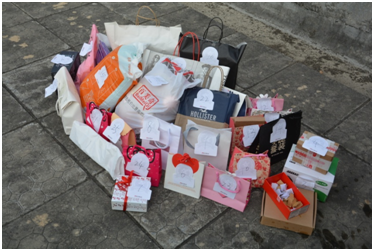 Looking at the neatly arranged gifts, I can't wait to know what gifts I will get.
Christmas, of course, must have a Christmas hat and a mysterious mask, as if I felt like I was participating in a costume ball.
Although our venue is relatively simple, everyone's passion and enthusiasm are still there.
The host announced that the event officially began, and everyone lined up to prepare for the competition.
Because failure will be punished, I heard that this is a terrible punishment.
The first little game – the quiz about Christmas.
Everyone is ready to go, come on! Rush up and snatch the bag of potato chips and get a "free death gold medal."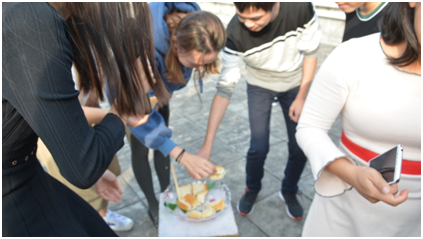 Our poor colleague.
If you lose the game, you must eat mustard bread.
But this expression looks very relaxed, is it not eating mustard bread?
It seems that this game punishment is more humane.
The second game – "How many?people come"
The host asked several people to kneel down, then view the numbers in order of position and squat within the numbers. This comparison tests intelligence. Many of our colleagues have lost. The penalty for losing is completely different from the previous round. This time it is – eat lemon slices.
Everyone is consciously accepting punishment.
I don't know if the lemon taste is sour.
"Rest after class," our activities became a tea party. Everyone ate snacks, shared their various kinds of fun, and basking in the warm sun in the winter, and a touch of hot.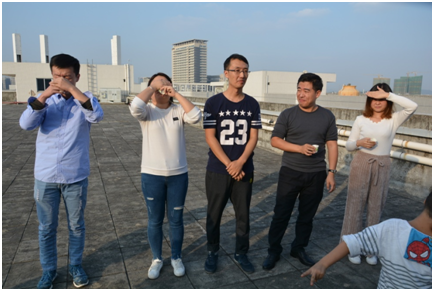 GuessAfter the break, after eating and drinking, go to the third game – everyone to guess
I think everyone is an actor. No one guesses who is drinking mustard drinks, and all those who guess wrong must drink mustard drinks.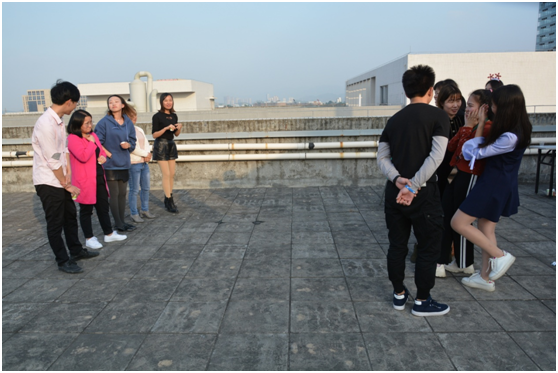 There are differences of opinion among the members of the group. So who is drinking the mustard drink?
Hahaha… look at the expression of our colleagues to guess,
It's really the shadow of the actor!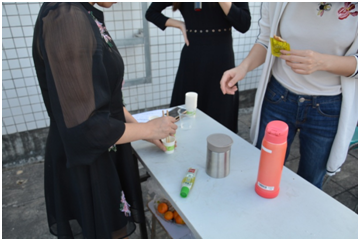 The terrible mustard drink is really hard to drink.? All colleagues lost the game and drank a mustard drink.
Look!The?partners?laughed so happy,?wish?you will be happiness every time you see this article.
The fourth game is long-awaited gift exchange.
Everyone read a small card greeting written by someone else, and the atmosphere was warm and beautiful.
It's sure to be sweet when chocolate is eaten.
Very happy to get a present.
I don't know who sent the cream very?intimately,do not?afraid of dry face throughout the winter.
Location: YET Company roof.
What to play: gift sharing.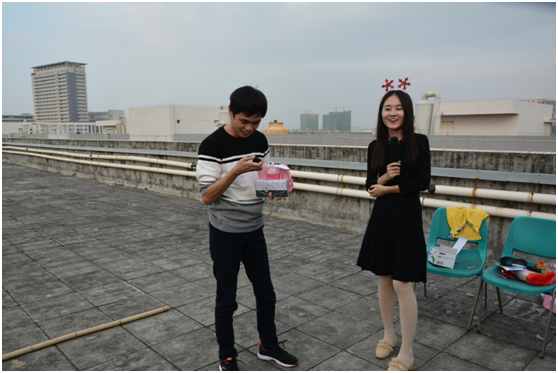 There was also a "rich man" who sent a wallet and a lighter, and the colleague who got the gift was very lucky.
As the saying goes, reading makes people progress.The colleague who sent the book is really very literary. I hope that we all like reading books and love life as colleagues who send books.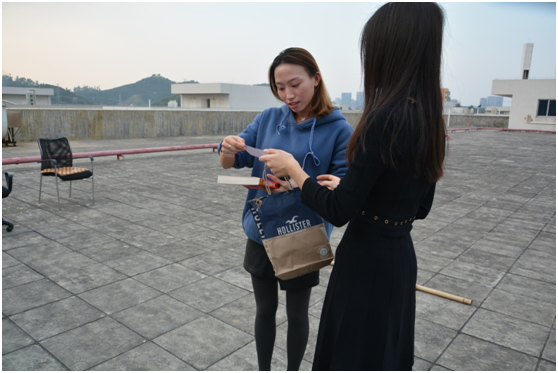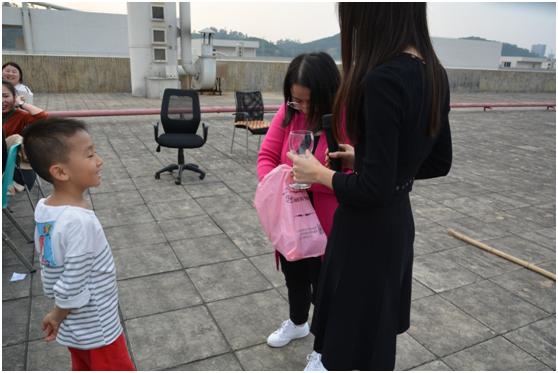 " It's not an ordinary wine glass, it's a red wine glass that carries happiness." The greetings are really good.
All kinds of gifts, everyone is very prepared!And very attentive.
As the sky darkens, our last game–Debate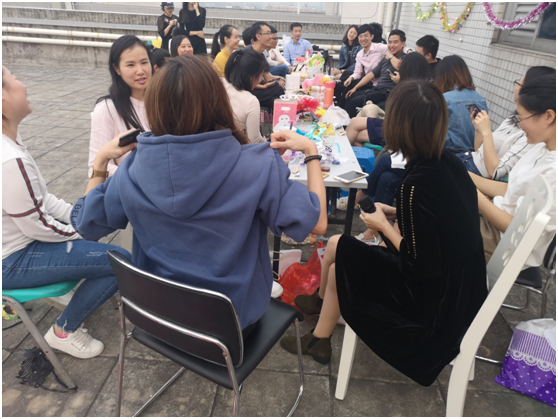 Colleagues have heated discussions and are more exciting than the debate on "The Wonderful Say."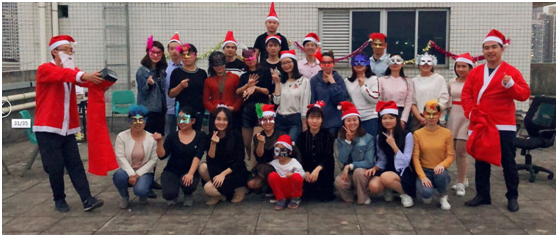 This afternoon, we spent in the laughter. At the end, we took a photo with everyone.
Dec. 25
2018
+
All staff of Yaoertai wish you all a Merry Christmas, hope that you will be happiness , and you will be healthy and have huge wealth in the coming year!Merry Christmas!