With the rapid development of the economy and the continuous improvement of living standards, people have put forward higher requirements for the quality of life. The emergence of smart homes has made people really feel the wisdom of life. As one of the smart home subsystems, the intelligent curtain control system is gradually favored and accepted by the majority of users. Smart curtains are the perfect combination of technology and environmental protection. They not only provide users with a comfortable and convenient living environment, but also play a role in energy saving and environmental protection. Let us introduce a smart curtain controller.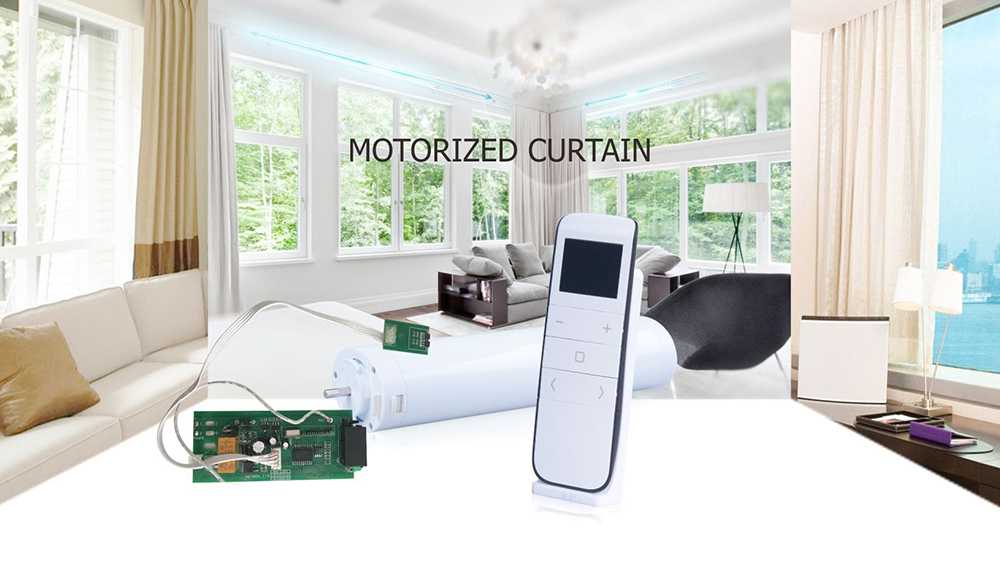 YET858-WIFI (Intelligent Curtain Controller) is a multi-control intelligent controller with WIFI technology and RF 433M as the core. It can control the opening, stopping and closing of curtains by means of far-range wireless remote control. The manual touch switch or RS485 bus controls the opening, stopping and closing of the curtain. This intelligent shade controller has automatic stroke memory function, manual push-pull start function, arbitrary stroke setting and intermediate stop function; it is mainly used in home, hotel or business applications.
YET858-WIFI is powerful
Support WiFi internal network or external network connection: can be controlled as a single product or network [multi-product].
Support Smart Link network access technology: easy to access the network.
Support RF433 wireless control, external tact switch control, RS485 bus control, to achieve a variety of control options, convenient for more applications.
Support stroke memory, manual push-pull start, stroke memory and other functions;
Support any stroke setting function: According to the intensity of light, arbitrarily set the window size to adjust indoor lighting.
Support for stop and stop power pull function.
Support to set the opening and closing speed of the curtain: slow, medium and fast, support soft start, soft stop function: make the experience more comfortable.
Support multiple devices online.
RF remote control with high confidentiality, stable performance, low power consumption and easy installation: easy to use, safe and reliable.
Smart curtains can be controlled by remote control, APP or hand-held sensing to achieve automatic adjustment of curtains, which greatly facilitates people's lives.